About Maine Tree and Landscape
Based in Bangor, locally owned Maine Tree & Landscape has provided outstanding service as Central Maine's ONLY plant healthcare company since 1994. We have the expertise, trained employees and top-notch equipment meet all your urban forestry and landscaping needs.
Leadership
Owner Patrick Audet (III) personally supervises all jobs. He is a degreed and certified Arborist / Urban Forester that has provided consultations statewide for over ten years. Pat is a past director of the Maine Arborist's Association.

Personnel
Our employees are clean cut, professional, and trained in proper urban forestry and landscaping techniques. All employees are state licensed, OSHA and EHAP certified. Maine Tree & Landscape is fully insured up to $2 million with full workers compensation coverage.
Equipment
We believe strongly in using the best tools to get the job done and get it done safely. Maine Tree & Landscape continuously updates equipment, from chainsaws to our 75' bucket truck. In fact, we have more tree care equipment in our inventory than any other tree care company in Central Maine.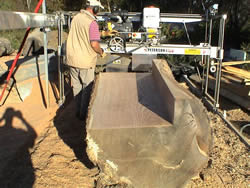 Our portable sawmill provides custom lumber taken from that "special" tree you were forced to harvest.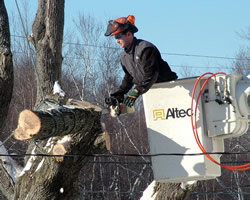 Top-notch equipment, trained personnel..