Some of the many services offered by Main Tree & Landscape.
Municipalities:
Tree maintenance.
Tree removal.
Maintaining and preserving trees located in cemeteries.
Grant writing assistance.
Construction Companies:
Land clearing.
Stump grinding.
Forestry mowing.
We are D.O.T. certified with ten years of completed road jobs for references!
Commercial Properties (Hospitals, Golf Courses, Etc.):
Tree preservation.
Fertilization.
Consulting.
Tree removal.
Camp Road / Land Associations:
Line clearance.
Roaside tree removal.
Mowing.
Climbing.
Coastal Island Work:
Clearing.
Property planning and consulting.
Tree preservation.
Forest fire reduction.
Vista cutting (to enhance views).
Residential:
Tree removal.
Tree maintenance and preservation.
Fertilization.
\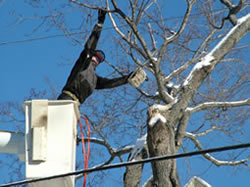 Residential Tree Removal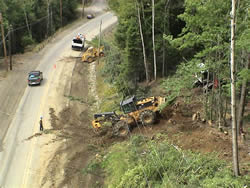 Commercial / DOT Certified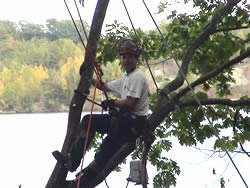 Vista Cutting to Enhance Views